PM Modi To Virtually Inaugurate Guwahati-New Jalpaiguri Vande Bharat Express On May 25: Official
Northeast India will soon have its first Vande Bharat Express train running between New Jalpaiguri and Guwahati, with Prime Minister Narendra Modi expected to inaugurate the train via video conferencing on May 25, according to Sanjay Chilwarwar, Additional Divisional Railway Manager, Katihar, Northeast Frontier on Sunday. Siliguri, West Bengal | Guwahati-New Jalpaiguri Vande Bharat Express train will be tentatively inaugurated on 25th May by the Prime Minister through video conferencing: Sanjay Chilwarwar, ADRM, Katihar Division, Northern Frontier Railway pic.twitter.com/kmVM4XzSXg — ANI (@ANI) May 21, 2023 The train (Up-22227-Down-22228) will run six days a week between New Jalpaiguri and Guwahati, covering approximately 410 km in six hours. The train will depart from New Jalpaiguri in Siliguri and travel to Guwahati in Assam, according to the ADRM. This route's semi-high-speed train is expected to reduce travel time between the two cities. The Rajdhani Express is currently the fastest train on the route, taking eight and a half hours to complete the journey. It should be noted that these cities are approximately 700 kilometres apart. West Bengal | Northeast to get its first Vande Bharat Express soon.(Visuals from New Jalpaiguri Junction) pic.twitter.com/r36jjor9sh — ANI (@ANI) May 20, 2023 Prime Minister Narendra Modi launched Odisha's first Vande Bharat train between Puri and Howrah via video conferencing on Thursday. Following the launch of Odisha's first Vande Bharat train on Thursday, Union Railway Minister Ashwini Vaishnaw stated that Prime Minister Narendra Modi has set a target for Vande Bharat to reach almost all states by June of this year. "PM Modi has set a target that Vande Bharat should reach almost all the states by June," Vaishnaw told ANI in Howarh. "Vande Metro is intended for daily passenger travel over short distances of less than 100 kilometres," he added further.  Vaishnaw described the journey from Puri to Howrah on the Puri-Howrah Vande Bharat Express as "extremely comfortable." "The journey was extremely comfortable, and the best part of the journey was interacting with youngsters and passengers," the Union Minister said.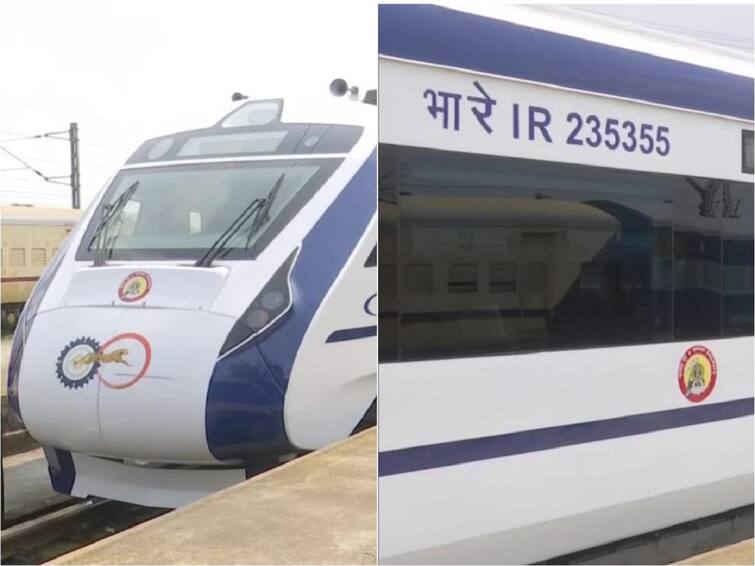 Northeast India will soon have its first Vande Bharat Express train running between New Jalpaiguri and Guwahati, with Prime Minister Narendra Modi expected to inaugurate the train via video conferencing on May 25, according to Sanjay Chilwarwar, Additional Divisional Railway Manager, Katihar, Northeast Frontier on Sunday.
Siliguri, West Bengal | Guwahati-New Jalpaiguri Vande Bharat Express train will be tentatively inaugurated on 25th May by the Prime Minister through video conferencing: Sanjay Chilwarwar, ADRM, Katihar Division, Northern Frontier Railway pic.twitter.com/kmVM4XzSXg — ANI (@ANI) May 21, 2023
The train (Up-22227-Down-22228) will run six days a week between New Jalpaiguri and Guwahati, covering approximately 410 km in six hours. The train will depart from New Jalpaiguri in Siliguri and travel to Guwahati in Assam, according to the ADRM.
This route's semi-high-speed train is expected to reduce travel time between the two cities. The Rajdhani Express is currently the fastest train on the route, taking eight and a half hours to complete the journey. It should be noted that these cities are approximately 700 kilometres apart.
West Bengal | Northeast to get its first Vande Bharat Express soon.

(Visuals from New Jalpaiguri Junction) pic.twitter.com/r36jjor9sh — ANI (@ANI) May 20, 2023
Prime Minister Narendra Modi launched Odisha's first Vande Bharat train between Puri and Howrah via video conferencing on Thursday. Following the launch of Odisha's first Vande Bharat train on Thursday, Union Railway Minister Ashwini Vaishnaw stated that Prime Minister Narendra Modi has set a target for Vande Bharat to reach almost all states by June of this year.
"PM Modi has set a target that Vande Bharat should reach almost all the states by June," Vaishnaw told ANI in Howarh. "Vande Metro is intended for daily passenger travel over short distances of less than 100 kilometres," he added further.
Vaishnaw described the journey from Puri to Howrah on the Puri-Howrah Vande Bharat Express as "extremely comfortable." "The journey was extremely comfortable, and the best part of the journey was interacting with youngsters and passengers," the Union Minister said.
What's Your Reaction?