Srinagar Gets Ready For G20 Working Group Meeting Amid Tight Security
Srinagar city has been decorated and given a new makeover for the three-day G20 working group meeting on tourism beginning on Monday. Officials familiar with the matter said tight and stringent security arrangements have already been put in place all over the Kashmir Valley to ensure that the high-profile event passes off peacefully, as reported by news agency PTI. The route starting from Srinagar airport to Sher-e-Kashmir International Convention Centre (SKICC), which is the venue of the meeting, has been given a massive makeover with the G20 logo painted on the walls. In addition to this, there were also hoardings installed to welcome the delegates, said the officials. According to the officials, the Gulmarg tourist resort in north Kashmir has also been beautified as a meeting is scheduled to take place there too. Authorities and officials have beefed up security across the valley in view of the upcoming G20 meeting. While speaking to news agency ANI, Kashmir Traders and Manufacturers Federation General Secretary Bashir Ahmad Kongposh, said, "This is very good news that the G20 tourism meeting is going to take place here in Srinagar." #WATCH | J&K: This is very good news that G20 Tourism meeting is going to take place here in Srinagar. It will send a strong message across the world that Kashmir is a peaceful place and the travel advisories which many foreign countries have imposed on their citizens (Foreign… pic.twitter.com/o8b0M74oBt — ANI (@ANI) May 21, 2023 Meanwhile, the officials said Elite NSG and Marine Commandos are also helping the police and the paramilitary forces to secure the venues of the event. They further said massive sanitisation and area domination exercises have been conducted in regions around the venues, along the route and in vulnerable spots of the city, reported PTI. A large number of security forces have been deployed all over Jammu and Kashmir to ensure an incident-free event, said officials. They also added that scanners and sniffer dogs have been pressed into action to check for any explosives or IEDs.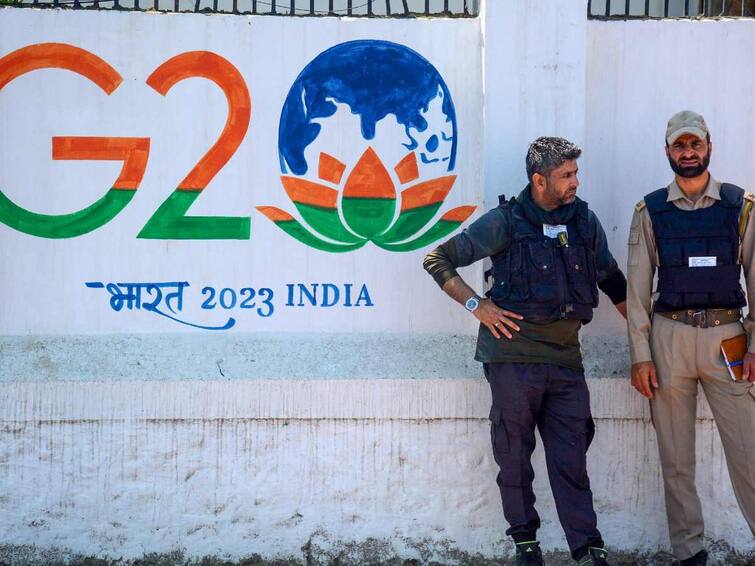 Srinagar city has been decorated and given a new makeover for the three-day G20 working group meeting on tourism beginning on Monday. Officials familiar with the matter said tight and stringent security arrangements have already been put in place all over the Kashmir Valley to ensure that the high-profile event passes off peacefully, as reported by news agency PTI. The route starting from Srinagar airport to Sher-e-Kashmir International Convention Centre (SKICC), which is the venue of the meeting, has been given a massive makeover with the G20 logo painted on the walls. In addition to this, there were also hoardings installed to welcome the delegates, said the officials.
According to the officials, the Gulmarg tourist resort in north Kashmir has also been beautified as a meeting is scheduled to take place there too.
Authorities and officials have beefed up security across the valley in view of the upcoming G20 meeting.
While speaking to news agency ANI, Kashmir Traders and Manufacturers Federation General Secretary Bashir Ahmad Kongposh, said, "This is very good news that the G20 tourism meeting is going to take place here in Srinagar."
#WATCH | J&K: This is very good news that G20 Tourism meeting is going to take place here in Srinagar. It will send a strong message across the world that Kashmir is a peaceful place and the travel advisories which many foreign countries have imposed on their citizens (Foreign… pic.twitter.com/o8b0M74oBt — ANI (@ANI) May 21, 2023
Meanwhile, the officials said Elite NSG and Marine Commandos are also helping the police and the paramilitary forces to secure the venues of the event.
They further said massive sanitisation and area domination exercises have been conducted in regions around the venues, along the route and in vulnerable spots of the city, reported PTI.
A large number of security forces have been deployed all over Jammu and Kashmir to ensure an incident-free event, said officials.
They also added that scanners and sniffer dogs have been pressed into action to check for any explosives or IEDs.
What's Your Reaction?